回智財總頁
International Symposium on Plant Variety Protection
Taichung City, Taiwan
June 13-14, 2000
Plant Variety Protection and it's Recent Progress
in the Republic of Korea
Keun-Jin Choi
National Seed Management Office/RDA
433, Anyang6-dong, Anyang-si, Kyunggi-do, 430-016, Rep. of Korea
Tel. +82-343-467-0190, Fax. +82-343-448-1216
E-mail : kjchoi@seed.go.kr, Web site : www.seed.go.kr
Abstract
1. Introduction
2. National Seed Management Office
3. Plant Variety Protection in the Seed Industry Law
4. Plant Patent under the "The Korean Industrial Property Laws"
5. Actual practice of PVP in Korea
6. Management of Variety Performance
7. Progress in Plant Variety Protection
Reference

This is the over view of the current status of the Seed Industry Law and Plant Variety Protection, which is enacted from December 31, 1997 governed by Ministry of Agriculture and Forestry in Korea and National Seed Management Office, which is the implementing agency for Seed Industry Law.
2. National Seed Management Office
The National Seed Production and Distribution Office was set up in 1974 for the seed production and distribution of major food crops, and renamed as the National Seed Management Office (NSMO), which is an implementing agency for the Plant Variety Protection in 1998. The application for the protection, variety performance and notification of variety shall be filed with NSMO and examination by the examiner and registration for that variety shall be carried out by NSMO. The organization map of NSMO is attached on Figure 1.
Main functions of NSMO are 1) handling of the application and examination for the plant variety protection and the national list, 2) DUS test for the new variety of plants and VCU test for national list, 3) seed production, processing, distribution of varieties on the list of national list such as rice, barley, soybean, corn and potato, 4) the collections, evaluation, database, storage and management of germplasm.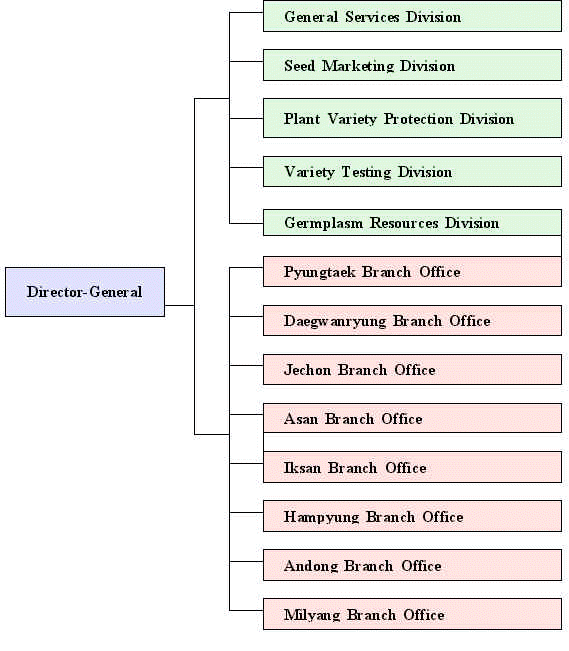 Figure 1, The Organization Map of National Seed Management Office.